The concepts behind AEM have been around for quite some time. While a lot has changed over the years, most of the basic ideas and theories are still valid. This article provides some background on the history of the product in general and may cause some flashback melancholy for those who still remember some of the UIs.
So, let's start with some history and digging through the Internet Archive:
History of AEM, formerly CQ or Communiqué
Sources:
My path into the AEM world started with a project based on Communiqué 4.2 and shortly after that I was involved in another project running Communiqué 3.5.6. The latter has been around until as late as 2021, spanning an impressive period of almost 20 years from it's original release until retirement from the – presumably – last production platform.
While I have never touched or seen Communiqué 1 or 2, I still have 3.5.6 and 4.2 running on the old Windows XP laptop I used at that time. My current machine holds the heavily customized 3.5.6 from the above mentioned project (including a lot of backported cutting-edge features from Communiqué 4) and every CQ/AEM version starting with 5.3 up to the latest 6.5.
Some other Day CQ melancholy (all Internet Archive links):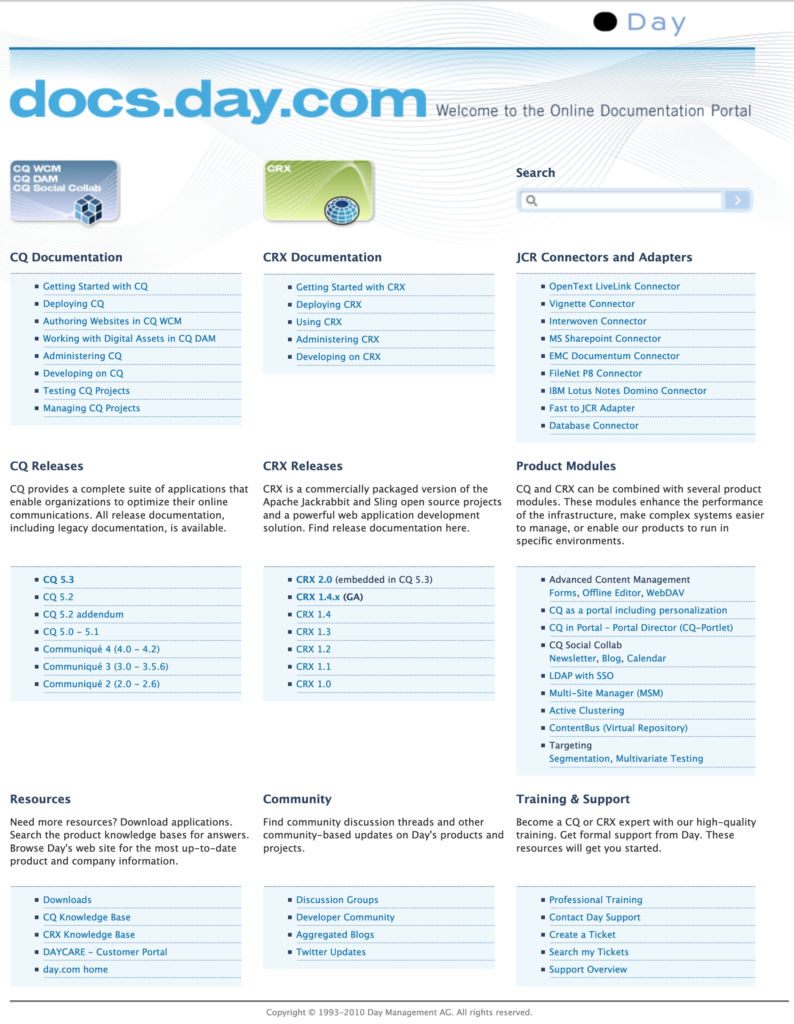 Thanks for reading and have a great ⚫ D a y !